One of the foods we really miss on a low carb diet is pizza and while there are several low carb pizza crusts out there, none of them are fit to eat and just plain awful in my opinion.
We have come up with a pretty good substitute for the crust and have got our pizzas coming out good with very few carbs per serving. Still not the real thing but about the best we can do to still enjoy this treat.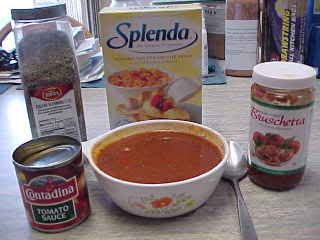 At one time, there was a good low carb sauce made for both pizza and pasta but it has been discontinued so we just make our own sauce now. I start with a can of Contadina sauce, and add about 3 TBL of Walden Farms Bruschetta Spread, about a teaspoon of Italian spice, and enough Splenda to sweeten it up to suit me. This is enough sauce for three of my 8" in diameter pizzas and will add a total of 3.5 grams of carbs per pizza.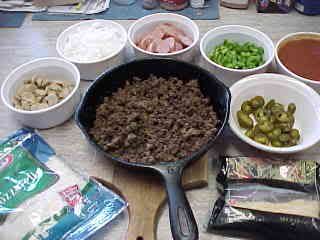 I got the pizza toppings ready and they included loose hamburger, sliced smoked sausage, mushrooms, onions, green bell peppers, jalepeno slices, and the cheese.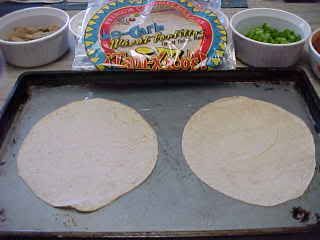 We use the 8" in diameter low carb flour tortillas for our pizza crust. Each tortilla has 5 grams of carbos.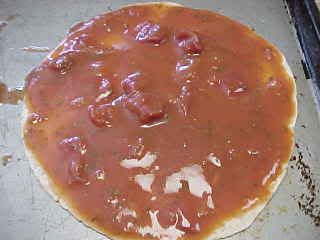 Sauce them up with my low carb chunky sauce.
Add some toppings.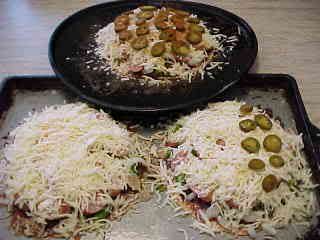 Finished up the pizzas with the cheese and the hot peppers. I placed them on my Backwoods Chubby running a temp of about 400 degrees for about 18-20 minutes to get them done.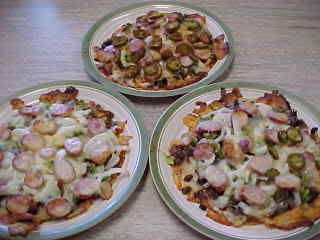 I call a half of one of these pizza a serving and the total carbs are about 4 grams or eat the whole thing for a total of 8 grams.
Like I said, it's not the real thing but a real good substitute.