We love this treat and make it up often and we usually make enough for several servings and then freeze it for later use.
I didn't have any beef other than some aged ribeyes so I used them for this treat.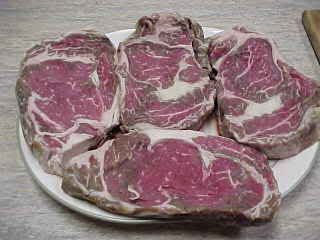 I then cut up some bell peppers, tomatoes, mushrooms, onions, pineapple, and along with the beef, marinated it all for a few hours. I then loaded them up on my rods.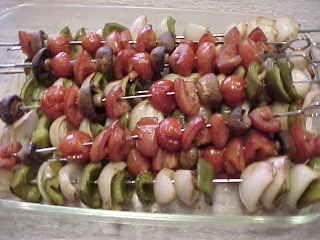 Into the cooker at about 350 degrees for a few minutes running a blend of hickory and cherry.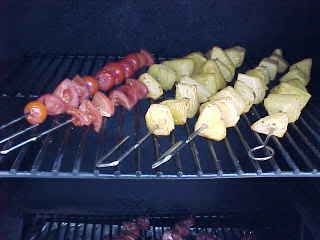 I like to place my food on the rods that take the same amount of time to get done so nothing is over-cooked.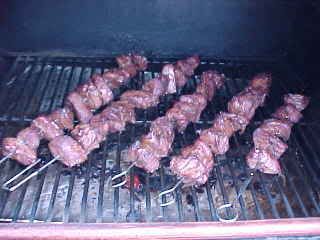 I took it all off the rods and placed it into the pan for serving and freezing. It made a nice batch as you can see.
As served.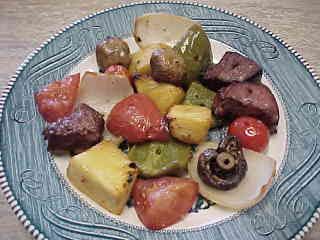 This is another good low carb meal for that diet.