Here is a nice little rotisserie cooker that is no longer made but just a joy to use and cooks great food. They are available in the used market and usually priced right. It's one of my favorite cookers.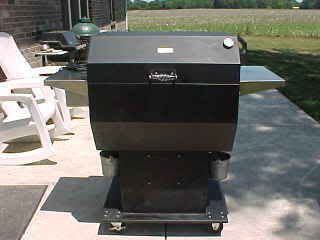 The Genuswine came in all Stainless Steel or powder coated like the one in the picture. The Stainless Steel side tables on mine were also an option.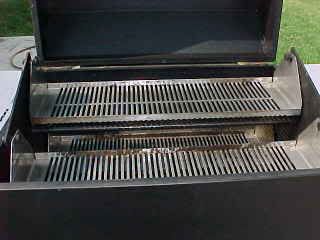 The cooker comes with four 8x25" Stainless Steel cooking shelves. The capacity is 12 slabs of loin backs or about 8 large pork butts.
The cooker will burn about anything including wood splits, chunks, brickettes, lump, and will hold temp for several hours. Just super easy to operate!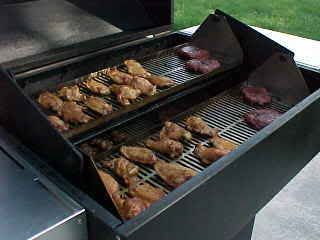 This cook was about 40 chicken wing pieces and 8 large hamburgers.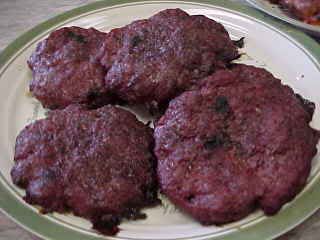 Nice burgers.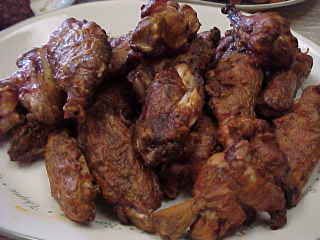 Great wings.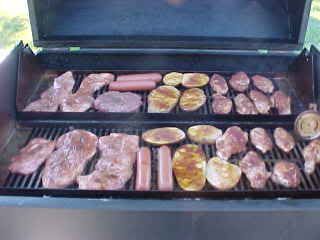 This is a "clean the fridge" type cook. It is loaded up full with some pork steaks, slab potatoes, sausage, hot dogs, hamburgers, and some chicken wings.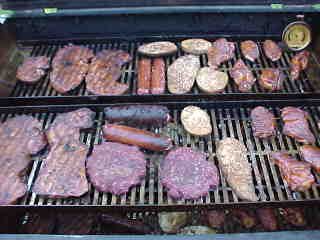 The other two cooking shelves.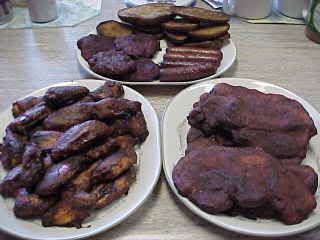 The results of the cook.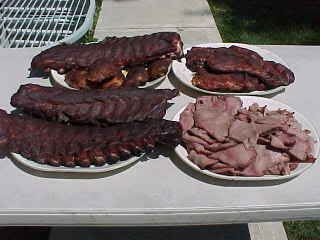 This is another cook with a few slabs of loin backs, some pork steaks, a small top round roast, and some chicken thighs.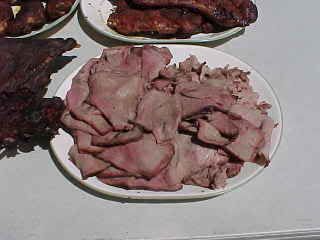 I sliced up the roast for some pit beef sandwiches.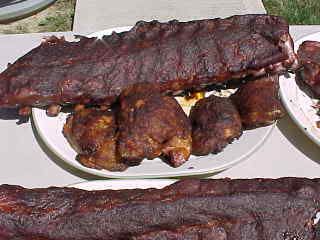 The ribs and chicken.
I did use the cooker for both my ribs and chicken two years ago in Kettering, Ohio and won the contest. It will cook great competition quality food.