This adventure was at the very first KCBS contest held in Mt. Vernon, Illinois about 5 years ago. At this time, the contest was in April and was at the airport and was a super soggy mess with rain and wind for most of the weekend.
We decided to take my little 22 foot 5th wheel and use the WSM's for our cookers for this contest. I used my garbage cans with the tight fitting lids to hold my cookers as it will help keep the cooking smell out of the trailer.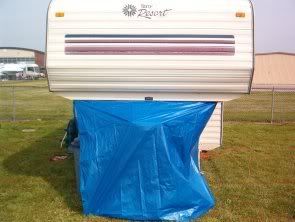 After we got all setup, we made a place for the cookers that was out of the rain and wind under the front of the 5th wheel.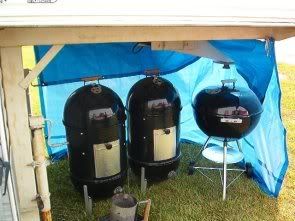 This worked out good other than bumping my head a few times on the trailer.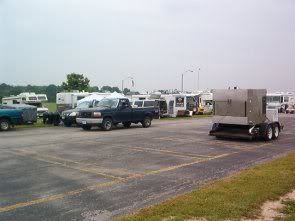 Here is another picture of some of the early arrivals when the rain stopped long enough for me to use the camera.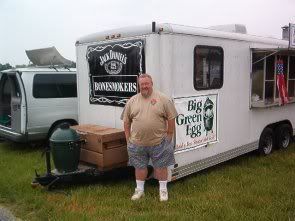 drbbq won the pork competition at this contest.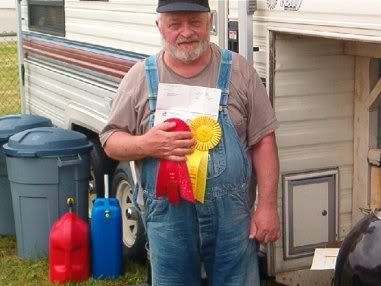 We got a couple of calls and received a little money for our efforts.
We did stay over on Saturday evening and had much more rain and wind and ended up having to have a tow truck pull us out. Heck, I had my winnings spent before I got out of the cooking site!